What is Life Insurance?
Life insurance pays out either a lump sum or an income in the event of your death. Life insurance is purchased by individuals who want their family to receive a lump sum of money if they die prematurely. The money can be used to ease the financial burden on a family after bereavement.
Get Quote Now
Below are the main benefits of life insurance:
In the event of death, a tax free lump sum of money is paid to the insured person's estate.
It can be a way to leave a substantial amount of money to your family on your death that will allow them to rebuild their lives after your untimely death.
Financial obligations can be paid off in full with the Life Cover amount insured (mortgages and other loans)
The life insured can leave a strong legacy behind, even if he/she owns very little or has limited savings.
The premiums are relatively cheap in comparison to other types of Cover such as Serious illness or Income Protection.
The premium can be made to fit the clients affordability.
Both spouses can be covered on the one policy.
There is huge flexibility with the policy in relation to price, sum insured, and the term of the policy.
It is also a way of ensuring that any of debt does not pass onto the children or spouse if the life insured passes away prematurely.
Ultimately, the peace of mind that comes from knowing that should you die during the term of the policy.
Get Quote Now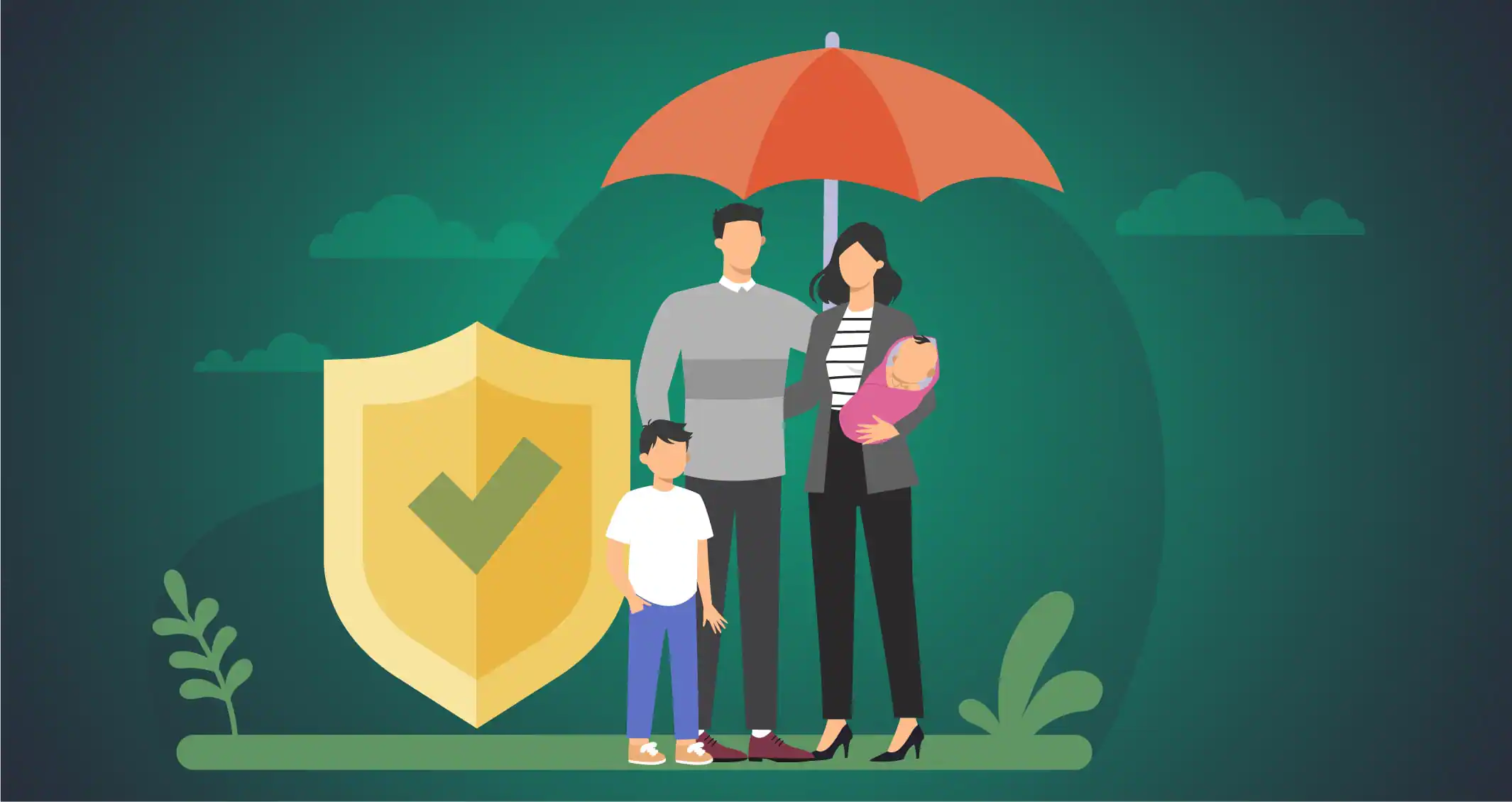 Learn More About Life Insurance
Unsure if Life Insurance is the right choice for you? Don't know what is a fair monthly premium to expect? Questions about the process?
We're here to help! You can use our chat box in the bottom corner to speak to a Financial Advisor at no cost.
We also have frequently asked questions below that you can have a read through.
Get Quote Now
How much Life Insurance do I need?
The amount of life insurance and serious illness that is required can differ from person to person. It all depends on the following:
What age you are. Each age category has different requirements on how much life insurance is needed.
The number of dependents in your family.
How much you are willing to pay in premiums for the policy. There is no point having monthly premium that is not affordable.
The reason why you have taken out your policy. For Example:
Is it to clear any debt that you have so that your next of kin will not be left with this burden if you die?
Is it to ensure that there is enough money to put your children through college?
Is it to leave an inheritance behind after your death?
Is it to cover your funeral expenses?
So as you can see, there is no exact figure or amount that an individual should have. In general, we always recommend that you stick to certain guidelines, depending on which of the below categories you fit in to:
PLEASE CLICK BELOW FOR MORE INFORMATION
Life Insurance Requirement
The rule of thumb with someone in this age category is that we recommend that you have enough life insurance to cover all of your loans and €100,000-€200,000 left to your spouse (if you have one).
People in this category are usually young, fit and healthy so the insurance premiums are very cheap. Just remember: the younger you take out your life insurance, the cheaper the premiums will be.
Serious Illness Requirement
The rule of thumb for serious illness cover in this category is that you cover yourself for two times your net annual income/take home pay.
If you could not work or earn an income due to a serious illness, who would
1. Pay for your health expenses?
2. Pay fir your loan repayments/mortgage and general day to day expenses until you are able to get back to work?
The reason for insuring yourself for two times your annual take home pay/net income is that the majority of people are back to work after 2 years of diagnosis. In your situation, serious illness is the most important protection you need as you most likely don't have a young family/dependents relying on your income to pay the bills.
But if you got sick who would you have to turn to to help you out? Parents? Friends? It's not a nice conversation to have to have with someone. It is unfortunate enough being diagnosed with a serious illness without having to worry about how you are going to pay for all of the medical expenses along with your mortgage repayments.
Life Insurance Requirement
The rule of thumb for someone in this category is that we recommend:
1. €30,000 life cover per child until your youngest child is 23. This is to ensure there is enough money paid out to put each child through college. It costs on average €10,000 per year for college education and the average course duration is 3 years.
2. Have your mortgage cleared.
3. Have €100,000 cover left to the next of kin to offset the initial loss of earnings for the first few years of your family income after your death.
Serious Illness Cover Requirement
In relation to serious illness, it is advised that you cover in or around two years of your net annual income. The reason for this is that in most cases, people who get a serious illness are usually back to work with two years or else they are not around. The tax free lump sum payment will let you pay for the initial hospital bills and day to day family living costs while you are getting back on your feet.
Please Note that this category of client have the most need for life insurance. The problem is that this category is where the affordability of the family budget is at its lowest as the outgoings and expenses of raising a family are at its highest. Just think – how would the family survive if your income stopped coming into the families bank account? How would the weekly/monthly bills be paid?
Life Insurance Requirement
The rule of thumb for someone in this category it that you have enough life insurance to cover;
1. Any outstanding debts that you may have
2. Have some money to cover your funeral expenses and to give you a good send off
3. f it's within budget, to leave some money behind to your family.
The average cost of a funeral in Ireland is €20,000 after you pay for everything. It can be tough for your family to have to cough up this all of a sudden if your death is unexpected.
If you would like to leave something behind to your family then it all depends on your budget etc.
Please Note that your premiums when you are in this category will be significantly more expensive as you are a lot older and a lot closer to moving onto another life. Your health may have deteriorated over the years which also may have an effect on your premiums. On the positive though, your life insurance requirements are not as high as you more than likely have your mortgage paid off and have your children reared. So many people are content to cover for their funeral expenses only.
Serious Illness Cover Requirement
It is quite expensive to get serious illness Cover in your 60s. In fact most insurance companies will not even offer you cover once you are over 65. Hopefully by now you will have some savings stashed aside to cover any bills and cover your living costs in the event of you being diagnosed with a serious illness. There is a requirement here to cover for home care/nursing home fees. If you have a budget to pay for the premiums then it is recommended but often it may be advisable to put the monthly premiums into a savings account instead.
Alternatively, you could pay into another type of life insurance that has a savings plan built into it. This allows you to cash in your saving part of the policy after a certain period of time while you are still alive. These are called Whole of Life Policies.
Life Cover Technical Terminology
Additional Benefits Attached to Your Policy
Most insurers or mortgage protection providers offer added benefits and features at no extra cost known as automatic cover.
Bonus Benefits
The following benefits are offered by each of the different companies and are free of charge. They are available to all policy holders.
Optional Feature to Choose From
Comparing and understanding Life Insurance Policies
We compare policies from all the major life insurance companies such as Aviva, Friends First, New Ireland, Royal London, Irish Life and Zurich. All of these insurance companies are competing for your Life insurance. They have become quite competitive between each other over the past few years. This is very good news for you as they are constantly competing on price. Most Insurance companies now price-match the cheapest premium in the marketplace and some even offer 10-20% price discounts on top of this. Some have also added additional complementary benefits onto these policies at no extra cost.
The good news for you is that, we will do all of this comparison work for you with our advanced quotation system. We will guarantee the cheapest premiums on offer in the marketplace. And by the way, our service is 100% free and impartial.
Understanding your Life Insurance Policy
Life Insurance can be quiet confusing at times. From our experience, most people know that they have some sort of life cover but don't fully understand what their policy is actually covering them for.
There are many different types of Life Insurance. Because of this, it can be difficult to compare policies. It is absolutely imperative that you compare policies that have the same benefits and/or potential payout.
Most people only compare on price instead the total benefits/sums of money payable with the policy.
The best way to compare insurance policies is to firstly fully understand your own policy and then compare to this policy against other life insurance products from other insurance providers.
Get Quote Now
The main questions that you should ask yourself when understanding your own policy are:
What type of Policy do I have (Level term, Reducing balance/Mortgage protection etc.)?
What is the term of the policy?
What is the sum insured?
Is there serious illness attached to this policy?
Is it a convertible policy?
What premium am I paying?
Are there any other rider benefits attached (Broken bones, hospital cash, Accident benefit etc.)?
Are there any other complementary benefits attached (Helping Hand facility, Access to Best doctors, Family care facility)?
Has my health either improved significantly or deteriorated since I started my existing policy?
Have I started or stopped smoking within the past 12 months?
Get Quote Now
GET IN TOUCH FOR LIFE INSURANCE SOLUTIONS TAILOR - MADE FOR YOU